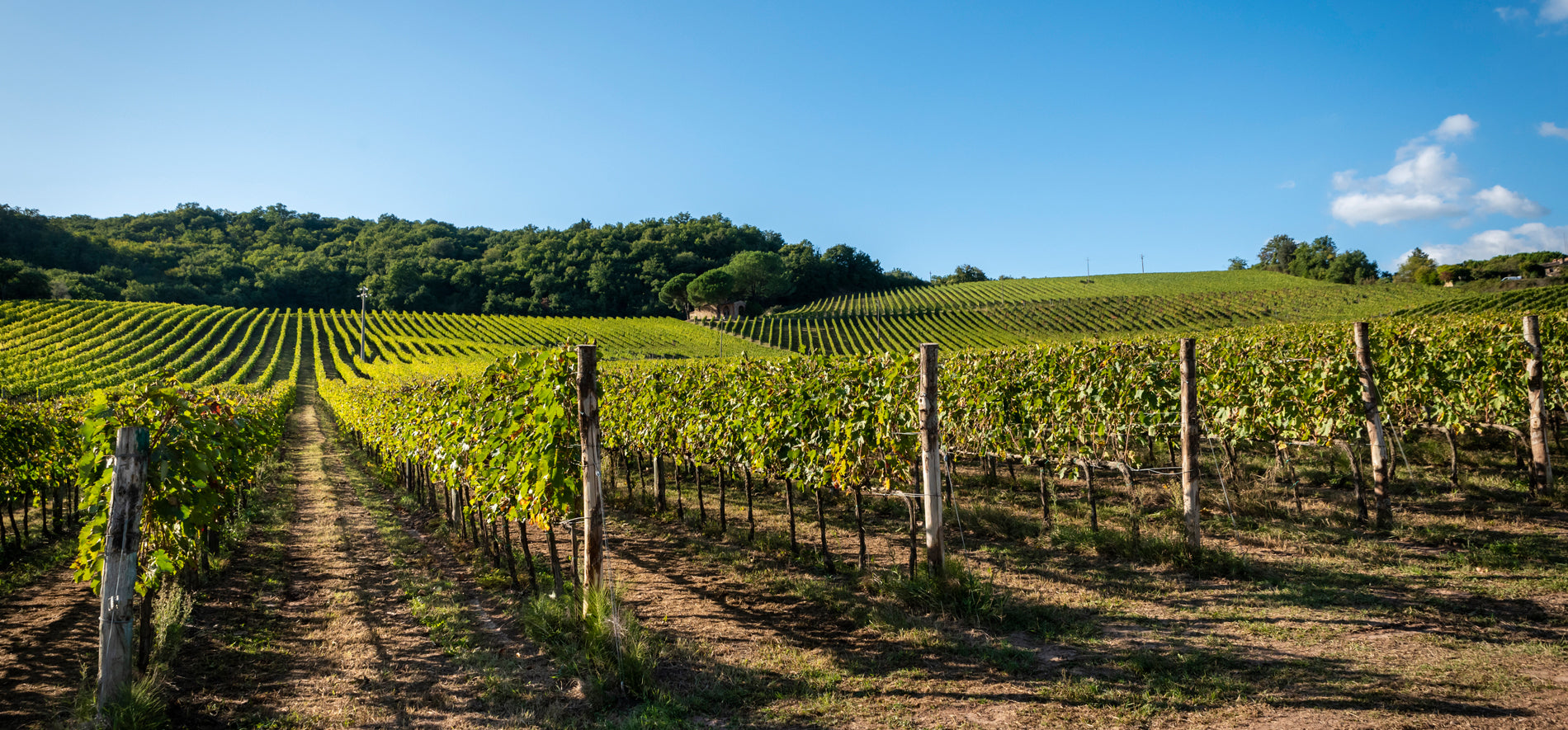 ARILLO IN TERRABIANCA
TUSCANY, ITALY
Arillo in Terrabianca
In the Middle Ages, the Terrabianca Farm and the surrounding territories experienced the ambiguous situation of belonging to the Florentine Contado even though its territory belonged to the Bishop of Siena. Terrabianca is located at San Fedele a Paterno, towards the northern base of the Vagliagli hill, in one of the most beautiful and naturally endowed places in Tuscany - Radda in Chianti. As its name suggests, it is a land characterized by sulfur geothermal activities in the subsoil which usually makes its way through the interstices of layers of galestro, on which it flourishes giving to the terroir the peculiar whitish spot patterns.
The success story of Terrabianca started with Roberto and Maya Guldener in 1988 in the heart of the Chianti Classico region and later on extending to the Maremma. The winery is now called ARILLO IN TERRABIANCA following a change in ownership and is approaching a new epoch with Adriana and Urs Burkard, a like-minded, equally committed family of Swiss and Italian origin.
The main estate TERRABIANCA is located in Radda in Chianti, a property of 12.6 hectares planted with Sangiovese vineyards. It is the heart of tradition, where the iconic Chianti Classico wines are produced from the selection of the best Sangiovese grapes, the main vine of this land is nestled between verdant woodlands and rolling hills.
The TESORO estate is placed in the upper Maremma, about 15 minutes from Massa Marittima: a position that benefits from the proximity of the sea. The estate covers an area of about 36 hectares planted with vines, set in a charming hillside scenery between see and mountains known as the "metalliferous hills" due to the characteristics of the territory rich in mineral deposits. From this area, characterized by the markedly Mediterranean influence of the Maremma land, the Arillo in Terrabianca classic red Tuscan IGTs are produced, fresh and balanced, the result of sinuous blends of Sangiovese, Cabernet Sauvignon and Merlot grapes.
Visit the Brand's Website: