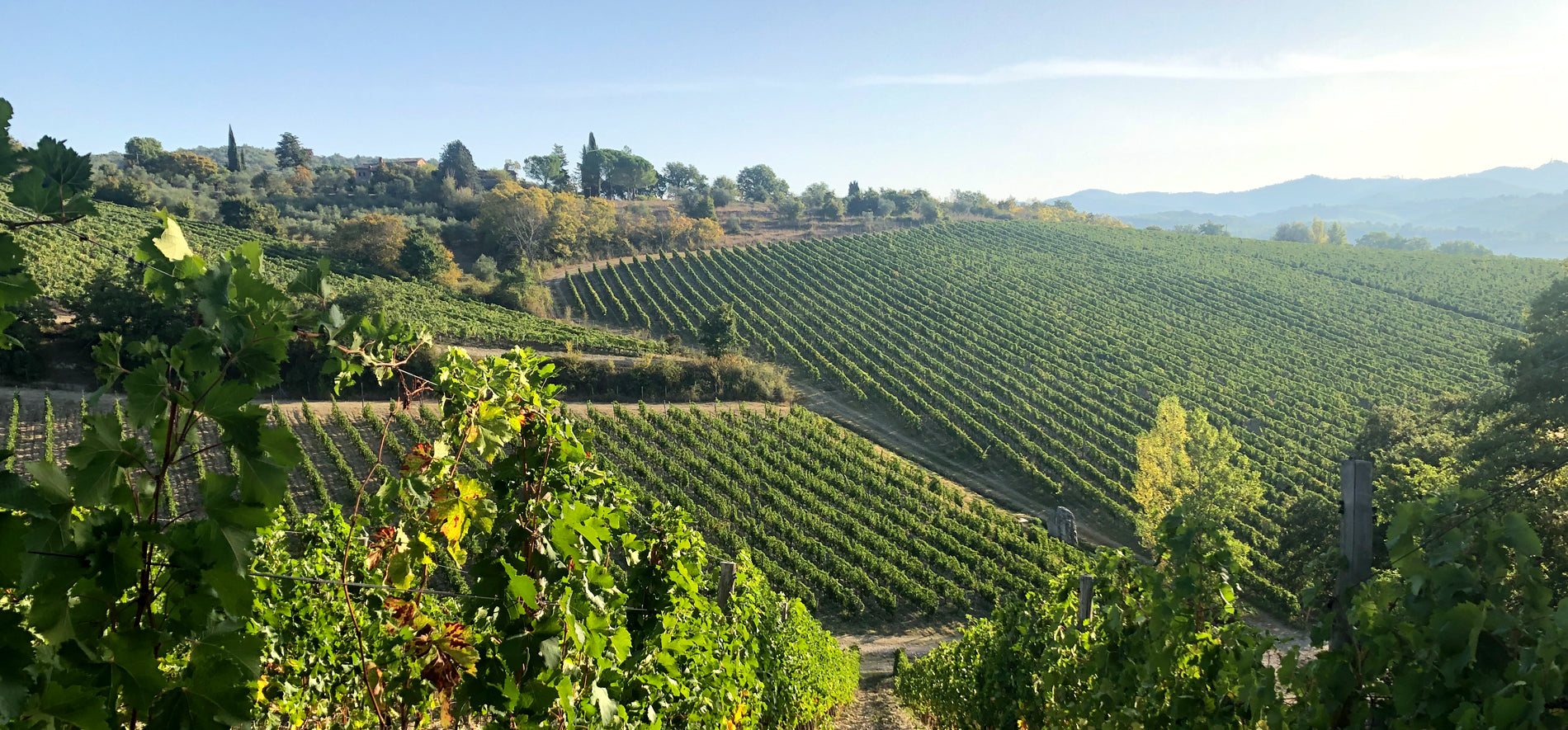 BERTINGA
TUSCANY, ITALY
Bertinga
THE WINERY
The Bertinga winery is located on an exceptional hillside site in the area of Gaiole in Chianti. Despite being founded as recently as 2015, it has an established pedigree in the wine world. Bertinga is one of the best-known vineyards in the area; it was owned by Castello di Ama for many years and yielded wines of wonderful finesse and power, as well as drinkability and longevity.
Bertinga crafts small quantities of terroir-driven single parcel / single vineyard wines, using 100% estate grown and organically farmed fruit out its 16.4 HA planted to Sangiovese and Merlot, both varietals having played the leading role in making the area famous.
The picture is complemented by a world-class team led by the director Luca Vitiello, the production manager Elisa Ascani and the consulting oenologist Stephan Derenoncourt. To secure an enduring place in the history of Tuscan winemaking is Bertinga's long term aspiration and the goal to share with all the partners worldwide.
 THE WINEMAKING
All the Bertinga wines are crafted to capture the Estate's terroir and the uniqueness of each vintage. Each Individual vineyard block is farmed, harvested, fermented and aged separately in pursuit of excellence.
To put the vineyard at the center has been a shared vision since day one. It is no coincidence the wine maker is Stéphane Derenoncourt, who is known for his terroir driven approach to viticulture and winemaking. He started as a worker in the vineyards and climbed his way up to become one of the most highly reputed winemakers in Bordeaux, in other French regions and abroad.
There is no winemaking formula at Bertinga, there is careful observation of the vineyards, row by row, there is meticulous tasting, barrel by barrel and there is constant adaptation to what the vintage requires.
The decision to make IGT wines instead of forcing the wines into stricter DOC/DOCGs regulations reflect the uncompromising terroir driven approach and the quest for excellence.
Visit the Brand's Website: