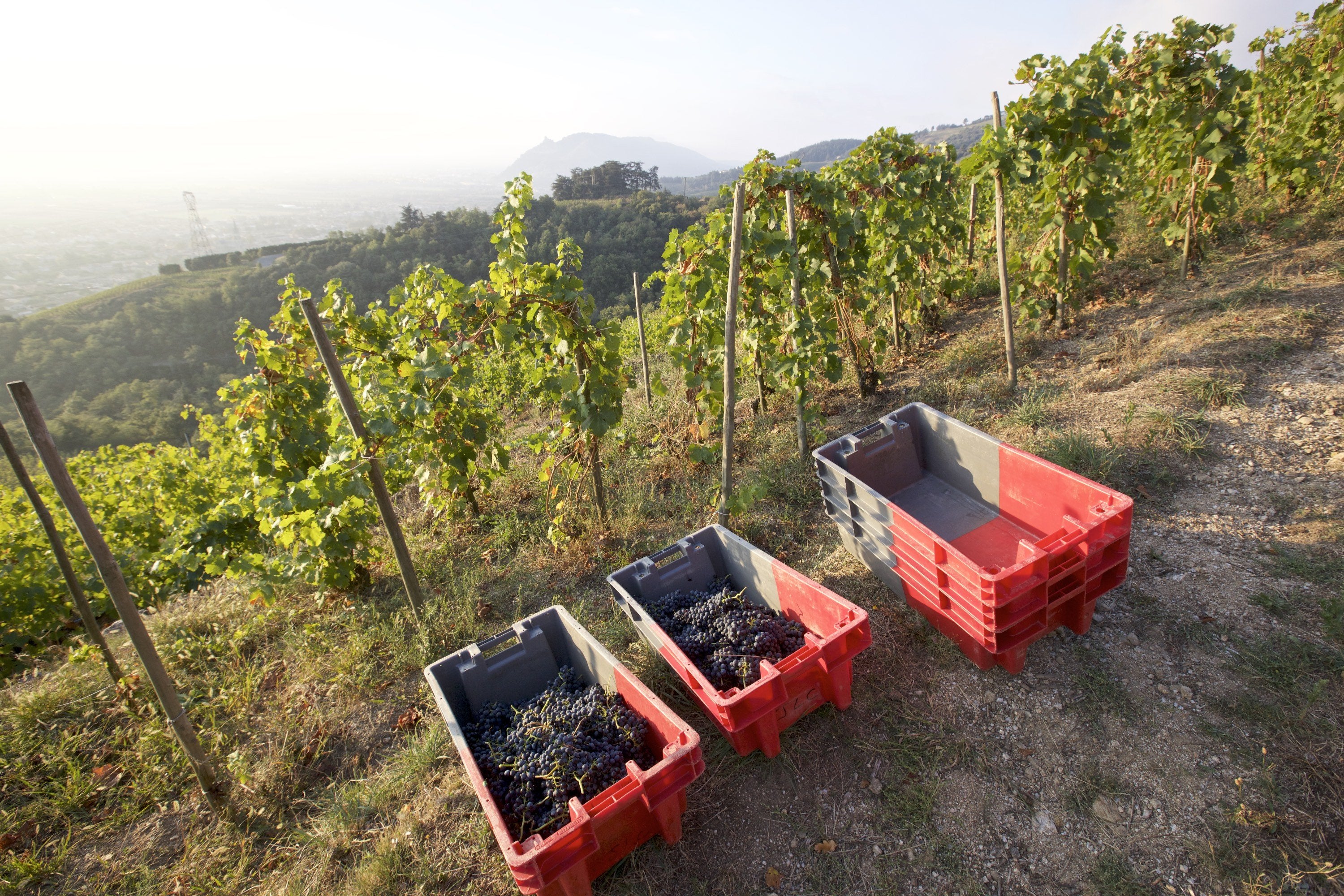 JEAN-LUC COLOMBO
RHÔNE, FRANCE
Jean-Luc Colombo
Jean-Luc Colombo is a man of warmth, energy and a passion with an insatiable appetite for the good things in life. His dedication to fine food and wine came from his mother, a talented chef in Marseille. Jean-Luc's subsequent decision to graduate as an oenologist and create wines which would match his mother's cuisine was inevitable! 

With his wife Anne, also an oenologist, he created the "Centre of Oenology of Cotés du Rhône" in Cornas in 1984, and has ever since been a consulting winemaker for some of the best domains in the Rhône Valley and Provence.

Jean-Luc's fulfillment of a childhood dream came with the purchase of his first vineyard, a small parcel of old vines planted on a granite hillside overlooking the village of Cornas. The 1987 release of Jean-Luc's first vintage of Cornas Les Ruchets was a great success, taking the French wine world by storm, and becoming the first in a long series of vintages of what is universally regarded as Colombo's iconic wine. Early success fueled the swift acquisition of additional vineyards. Throughout the years following his rise, Jean-Luc has remained true to his passion for winemaking and constant to his guiding principle: Show respect for nature and the unique qualities of each and every terroir. 

Living in the middle of their vineyards in Cornas, Jean-Luc and Anne have always wanted to preserve their environment by acting in harmony with nature's abundance. Thus, for many years organic methods have been used in their vineyards. These included banning the use of any pesticides, using bark mulch in the vineyards (which preserves the natural microorganisms and humidity in the soil yet retards the growth of plants which compete with the vines for water and nutrients), and encouraging the natural biodiversity of the vineyard by planting trees around each plot and allowing wildflowers to bloom. 

A small appellation of 110 hectares (270 acres), Cornas is located on the right bank of the Rhône River, on very steep slopes. It is where Syrah was born and where it gives its greatest expression of character, due to the granitic soil and the influence of the Mediterranean climate. Surrounded by other esteemed appellations of the northern Rhône Valley, Cornas wines from Jean-Luc Colombo are elegant and alluring, with lovely floral aromas of lilac and iris, and bursting with flavours such as black currant and licorice. The wines have structure, complexity, and delicacy at the same time, with a surprising minerality. The appellation was elected "Best Appellation of the Rhône Valley" in 2005 by the Revue du Vin de France, due in part to these great wines. 
Visit the Brand's Website: