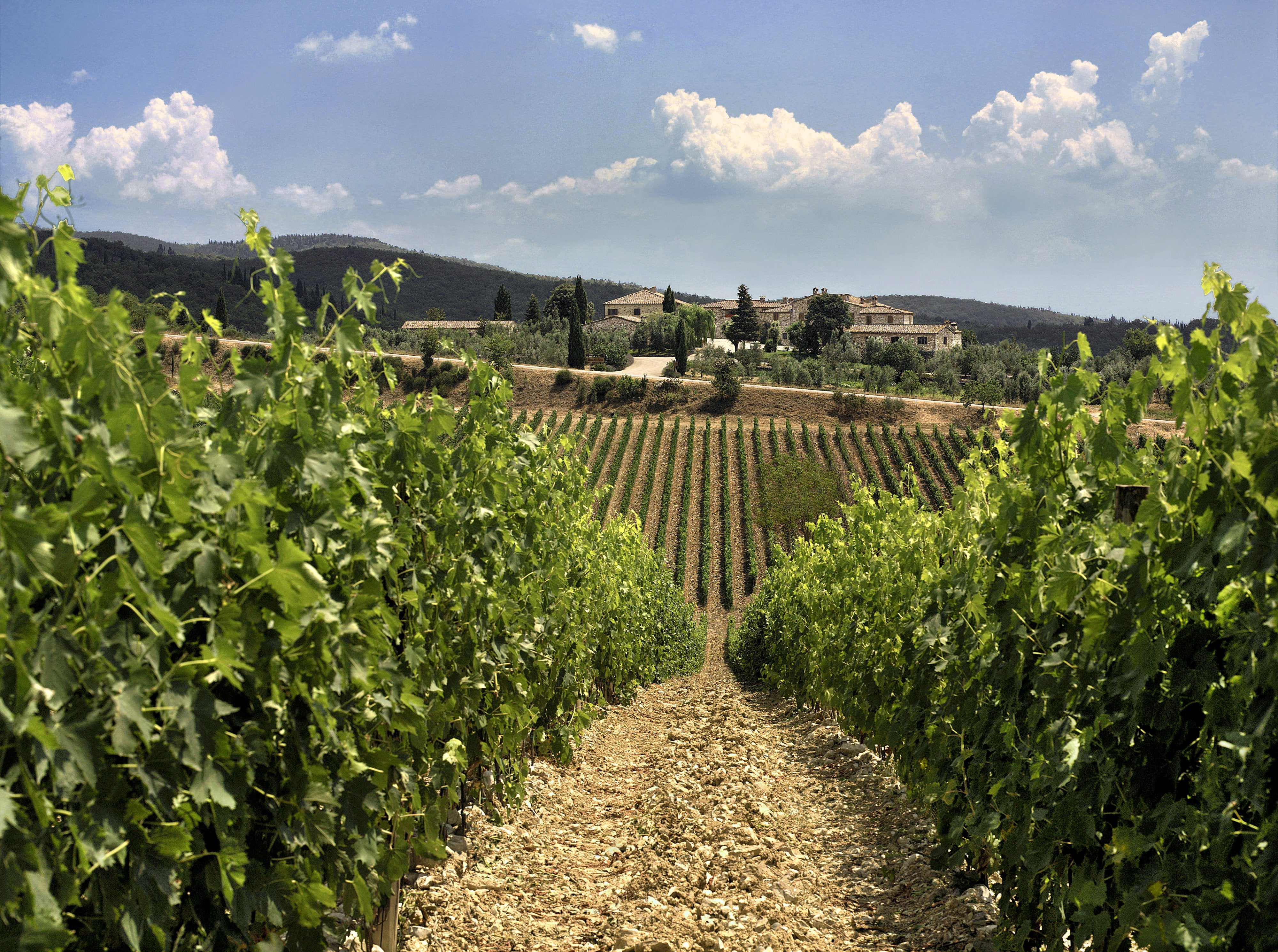 ROCCA DELLE MACÌE
TUSCANY, ITALY
Rocca delle Macìe
WINEGROWERS IN THE CHIANTI CLASSICO AREA SINCE 1973
Rocca delle Macìe was established in 1973, when Italo Zingarelli – producer of Ettore Scola's "We All Loved Each Other So Much", and also of the wildly popular series of films featuring comedy duo Bud Spencer and Terence Hill (including "They Call Me Trinity" and "Trinity Is Still My Name") – decided to realize his lifelong dream by acquiring the "Le Macìe" estate – extending across 93 hectares (230 acres) in all, of which only two were under vine – in order to create a winery in the heart of the Chianti Classico zone.'
Love and passion for the Tuscan land are handed on from Italo to his sons Sergio and Fabio and to his daughter Sandra. In 1985, Sergio, Italo's youngest son, became personally responsible for the worldwide distribution network and in 1989, with his wife Daniela at his side, was appointed Company President.
As part of Sergio's long term business strategy and of his determination to achieve quality, he consolidates and develops, together with the collaboration of his sister Sandra, the paternal company which becomes popular worldwide, gaining many prizes and recognitions for his wines.
The company estate now extends to more than 500 hectares (1250 acres) with, in total, more than 200 (500 acres) used as vineyards and 22 (54 acres) as olive groves, subdivided across the company's six estates: Le Macìe, Sant'Alfonso, Fizzano e le Tavolelle in the Chianti Classico Area, in addition to the Campomaccione and Casa Maria estates in the Morellino di Scansano Area (Maremma).
Visit the Brand's Website: