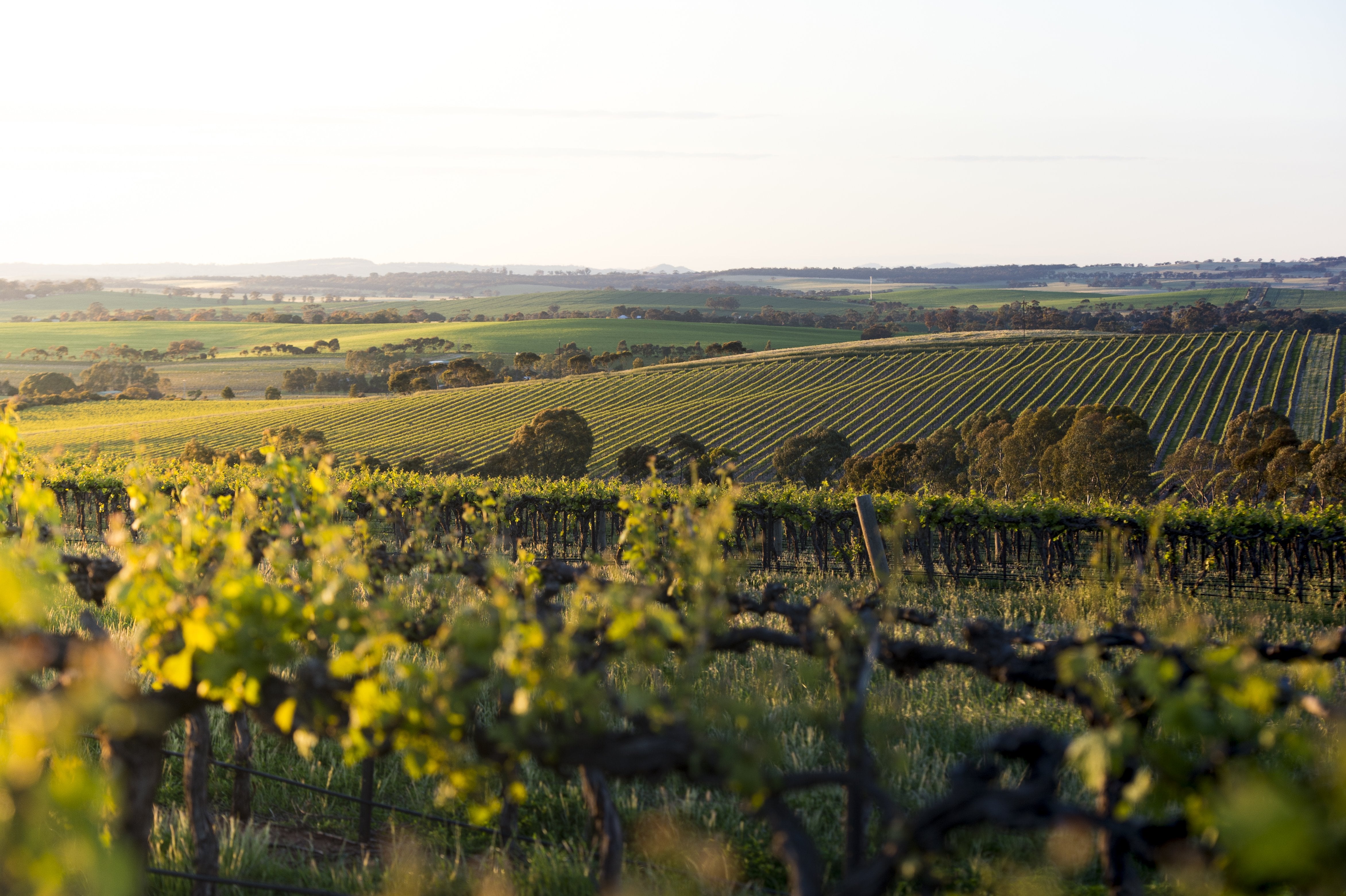 WAKEFIELD WINES
CLARE VALLEY, AUSTRALIA
Wakefield Wines

Bill Taylor and his sons purchased their 178 hectares in the Clare Valley in 1969. They took great care in selecting their site for its red brown loam over limestone soils, or terra rossa, and the cool climate which they immediately recognized would grow excellent Cabernet Sauvignon. During excavations for the vineyard's dam, they discovered the fossilized remains of seahorses - confirming that the area was once the bed of an inland sea. Taking this as an omen that the soil was fertile, they decided upon the seahorse as their logo and the moniker "Promised Land" for one of their five product lines. 

The vineyard site, near Auburn, is situated 350 metres above sea level. Despite the elevation, it enjoys a Mediterranean climate, with long warm days during the growing season and cool nights. Since planting their first vines, the Taylors' vineyard holdings have expanded to more than 500 hectares. Other sites include the Limestone Coast, from which they source some of the grapes for the Promised Land range. 

The St. Andrews wines are produced from the fruit of a neighbouring property to the Taylors, which they purchased in 1995. The land had been a vineyard as far back as 1896 and the adjacent derelict winery had been among the Australia's first more than a century ago. They Taylors sought to recreate history by producing tiny quantities of super-premium wines from Cabernet Sauvignon planted on the estate. Handcrafted in miniscule quantities, they have attracted national and international acclaim since they were first released in 1999.
Visit the Brand's Website: